Profiles of scientists from the West Country
Download profiles of scientists from the West Country by clicking on the images below:
'I'm a Scientist!' sticker
Download an 'I'm a scientist!' sticker, designed to be printed at 37 mm x 37 mm.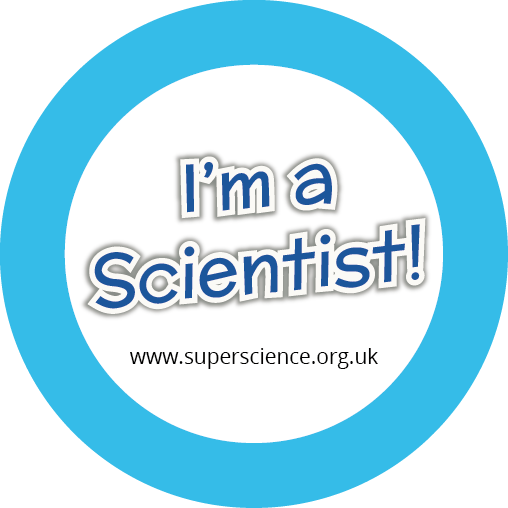 Project report
You can read the project report and evaluation from the initial Science in the Supermarket event, hosted in Yeovil, Somerset, 28-29th July 2018, in order to help design your own project.
License
You are welcome to download and print these resources for use in a non-commercial context.

Creative Commons License: Downloads from this page are licensed under a Creative Commons Attribution-NonCommercial-NoDerivatives 4.0 International License.